Bari is the pulsating heart of Apulia. Nineth city in Italy for its inhabitants, it is relaunching its reality since many years for its business and marine tradition and for the pragmatism of its inhabitants.
Get lost among the fascinating alleys of the Old Town and take a walk in the streets of the ancient settlement whose soul certainly is the central Via Sparano da Bari, the shopping and fashion street of the city.
Walking along the elegant Nazario Sauro seafront, you will get to the two city beaches: "Pane e Pomodoro" and "Torre Quetta"; enjoy a bathing rest in town and a cocktail with relaxing music in one of the typical kiosks nearby in the evening.
Bari offers very much to its guests in terms of cultural resources, culinary variety and lively night life.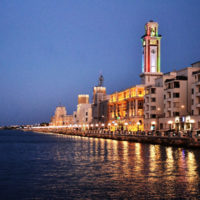 The Basilica of St. Nicholas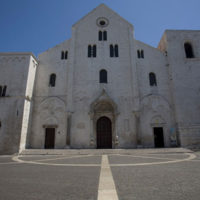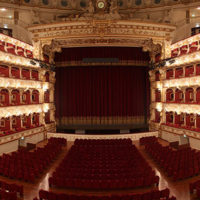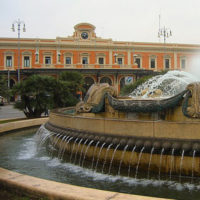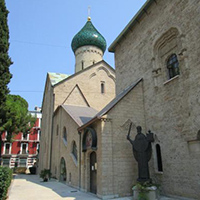 Known as the "Città dei Sassi" and "Città Sotterranea", Matera is well known for its historical Sassi, which characterize it as one of the still inhabited most ancient towns in the world. Matera was appointed as the European Capital of culture in 2019.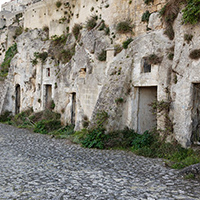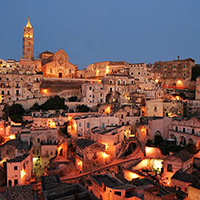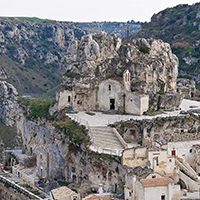 Of the many precious stones on the coast between Bari and Brindisi, Trani is the most precious one with its regal cathedral steeply raising in the deep blue of the Adriatic sea and the masts of the ships in its beautiful Harbour.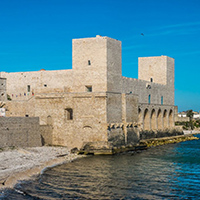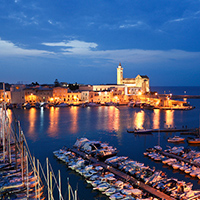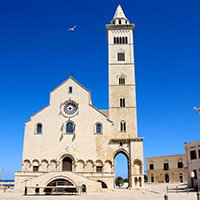 Its tiny, pure white and enchanting cliff-side ancient center is worldwide famous. Its scenic terraces are springboards from which you can make your glance fly on the wonderful Adriatic sea.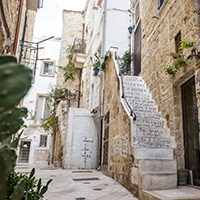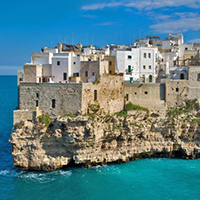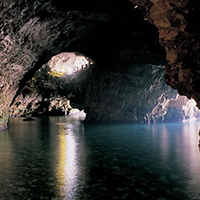 Stoned high on a hill, the "White Town" shines and reflects its whiteness all the way to the sea. Walk up to the top of the residential area to get astonished by the view: the intense green of the Regional Natural Park of the Coast Dunes and, immediately beyond, the blue of the sea.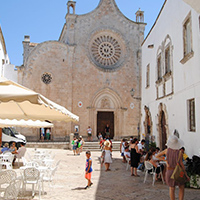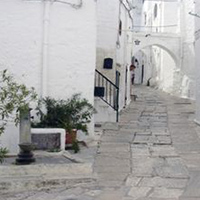 It looks like a kind of an underworld spotted with mushrooms, represented by the fascinating and bizarre trulli. This postcard town is definitely a great touristic center offering not only a breath-taking panorama with its multitude of cone-shaped roofs which are unique in the world, but also a great variety of restaurants and infrastrucrures.